CSP Services – Concentrating Solar Power Services – is our name and our program.
Based on our deep scientific background, we have developed innovative tools and methods to analyze, qualify, test, and improve solar field components and systems.
Our on-site measurement services evaluate the quality of prototypes and permit independent third-party certifications. We also provide hydrogen analysis of the heat transfer fluid and receiver status checks. Our consulting services cover specific topics such as technical reviews, due diligence, owner´s engineering, maintenance and performance optimization. In addition, we supply automatic weather stations and offer bankable solar resource assessments.
CSP Services is a private engineering and testing company founded in 2007 by Eckhard Lüpfert, Steffen Ulmer, Klaus Pottler and other members of the Institute of Solar Research. As spin-off of the German Aerospace Center (DLR) we rely on scientific principles. We count on a team of more than 25 renown experts and engineers in the field of solar power technologies and work from our two service centers in Cologne (Germany) and Almería (Spain) on solar projects worldwide.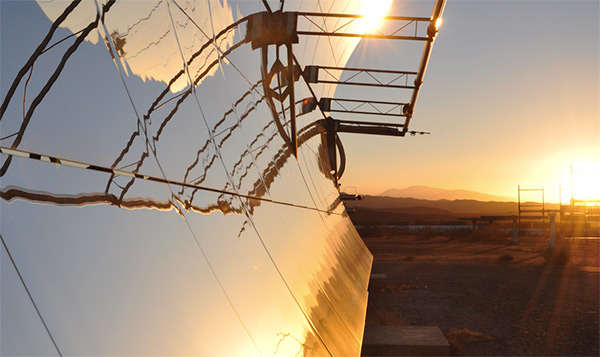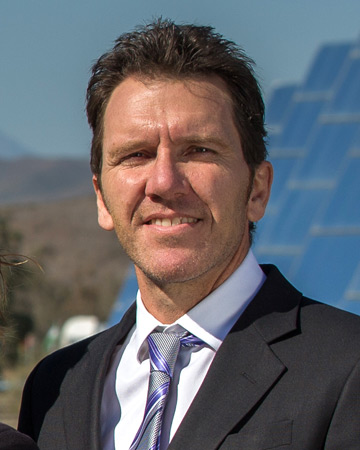 Co-Founder, Managing Director
Dr.-Ing. Steffen Ulmer, holds a PhD in Mechanical Engineering from the University of Stuttgart, Germany. He worked 15 years for the German Aerospace Center (DLR) at the Plataforma Solar de Almería, Spain – focusing on qualification and improvement of solar tower power plants, collector development and solar flux density measurements. In his current position he managed to establish our QDec technology as leading quality control system in CSP mirror production lines and for collector qualification.
Co-Founder, Managing Director
Dr. Klaus Pottler, holds a PhD in Physics. He studied at the University of Würzburg, Germany, and at the Texas A&M University, USA. After working in thermal physics and on flat-plate solar air heaters, he joined the German Aerospace Center (DLR) at the Plataforma Solar de Almería in Spain. There he focused on 3D measurements and ray-tracing tools for parabolic trough collectors. In CSP Services he established close-range photogrammetry as state-of-the-art quality assurance tool for concentrator structure assembly lines and for the assessment of parabolic trough, dish and heliostat prototypes.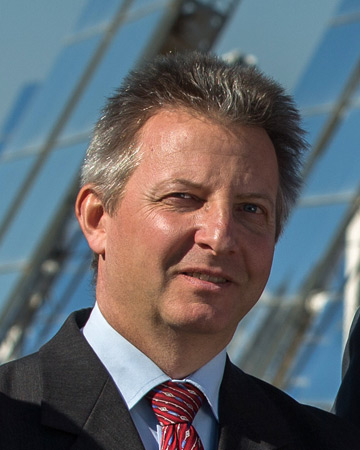 As authors of more than 50 technical publications and expert consultants to several institutions, both of them show their drive and commitment to push CSP Technology forward. Currently they are focusing on O&M topics as well as on developing new testing methods for the optimization of commercial CSP plants.