Performance Testing
Be ahead!
CSP Services disposes of a unique set of specific measurement techniques, software tools and experience to check optical, thermal and mechanical performance parameters on the site. Various performance tests can be applied throughout all phases of a CSP project, from prototype testing and design optimization up to characterization and optimization of operational solar fields.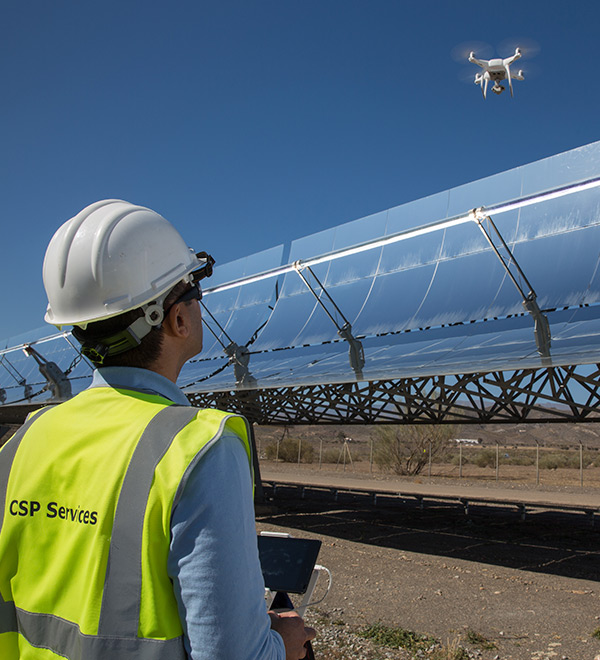 QScan: Aerial, Drone-Based Inspections
QScan offers a time and cost-efficient characterization of large solar fields. It includes: Geometric assessment of collectors: e.g. intercept factor, tracking precision, collector torsion; Thermal assessment of receivers: e.g. glass tube temperatures, receiver conditions and related thermal losses.
Modern drone and camera technologies enable us to acquire high-resolution visual and thermal images from the air. Within one day on site, it is possible to make a quick, comprehensive and accurate mapping of a complete solar field. With our in-house capabilities for advanced digital image processing and modelling, QScan is the basis for hybrid optical and thermal testing, which can speed up the commissioning of newly installed solar fields significantly.
Geometric Performance Testing
Geometric performance testing includes: Concentrator shape accuracy testing; Check of tracking accuracy and real solar intercept factors; Pylon, module and receiver alignment.
With over a decade of on-site testing experience and development, we find the best measurement solution for your particular needs and specific concentrator type. We apply close-range digital photogrammetry, deflectometry, total stations or inclinometers. With our in-house know-how we have established various robust and precise assessment processes that ensure high-quality measurements, an essential help on the way to bring your system to maximum performance.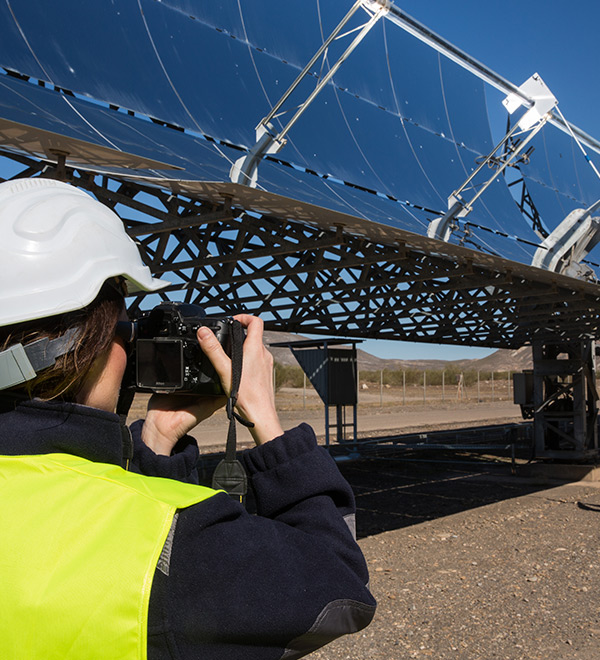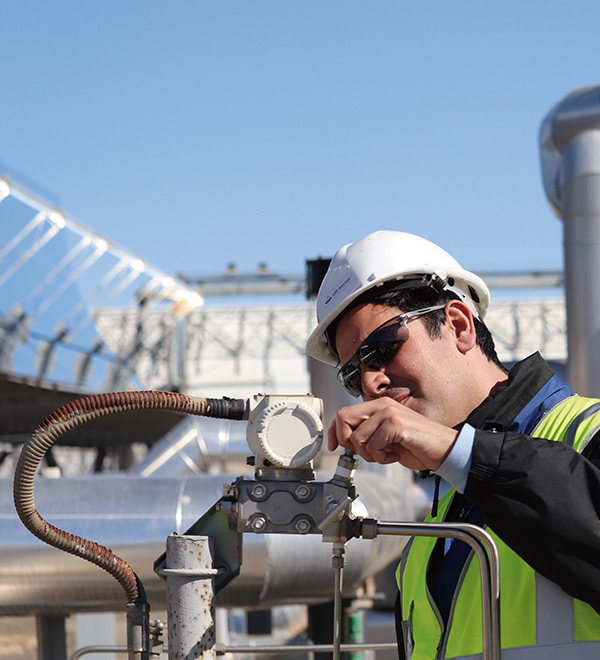 Thermal Performance Testing
Our thermal performance tests provide information about: Heat gain and heat losses; Thermal efficiency of single collectors, loops or the entire solar field.
Both intrusive as well as clamp-on sensors are utilized for the measurement of fluid temperatures and mass flows. Together with irradiance measurements, the heat gain and thermal efficiency of your system is determined. Dynamic heat flow models enable us to shorten measurement time and speed up commissioning. The additional us of IR camera systems permit checking thermal insulation properties of receivers and other tubing in the solar field.
Mechanical Performance Testing
Our mechanical performance tests include: Tracking accuracy and precision; Concentrator or collector stiffness, temperature and gravity deformations; Collector torsion due to bearing friction, external forces or due to imbalance.
Measurements with high-precision inclinometers allow checks, whether the collectors track the sun in an optimal way throughout all elevation angles, along the entire collector length and during the entire year. Validation of the applied tracking algorithm in the control of the power plant allows the implementation of angle-dependent (dynamic) tracking algorithms to compensate for systematic deviations.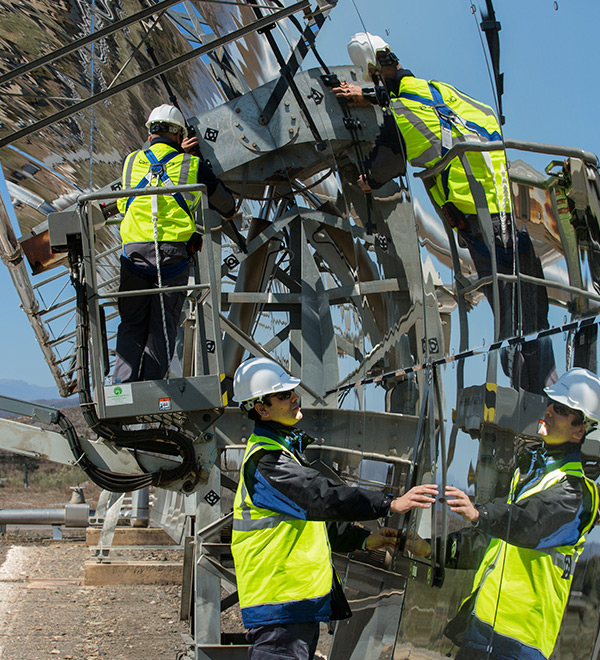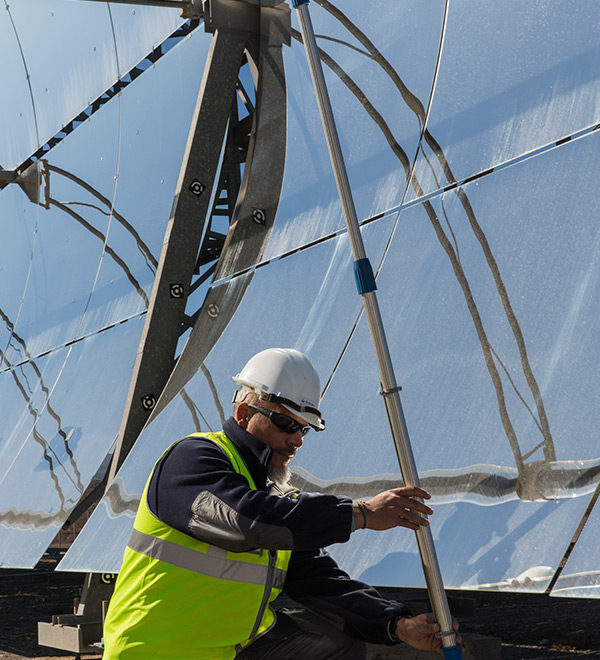 Additional, customized services may include: Sensor tests, hydraulic balancing, ball joint assessment, heliostat field scan, beam down secondary mirror shape checks and more.
Our measurement procedures can be flexibly combined in order to offer our customers highly specific solutions. CSP technology is steadily developing and thus we are constantly working in close cooperation with our customers in order to adjust our products to their changing requirements.