Fluid and Component Services
Look inside!
We offer highly specific laboratory testing for mirrors, receivers, heat transfer fluids and other key components of CSP plants in close cooperation with specialized laboratories, such as the DLR QUARZ-Center. These tests and our analysis services provide you with the necessary information to select the best components for your project. Regular monitoring of quality parameters allows you to react at an early stage to avoid problems by taking preventive actions.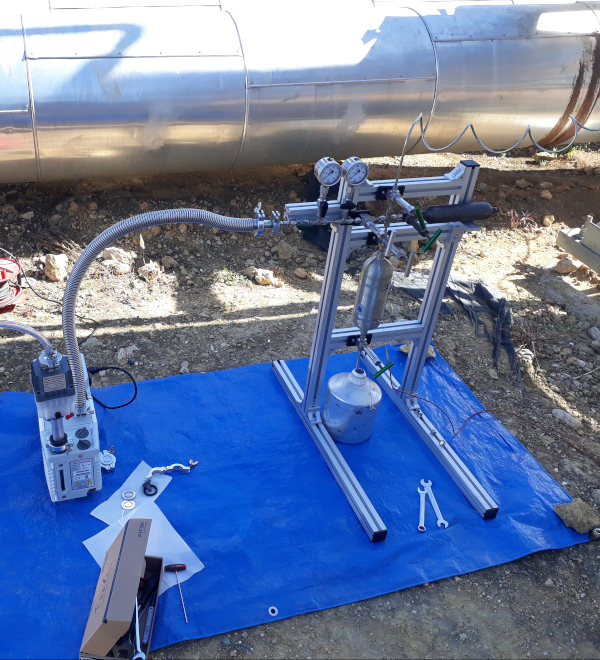 Hydrogen Concentration in Heat Transfer Fluids
High levels of hydrogen in the heat transfer fluid (HTF) can lead to significant thermal losses in the receivers of a parabolic trough plant. This has direct consequences on performance and electricity production. In order to avoid hydrogen issues the concentration of the gas has to be monitored and controlled. We offer the extraction of HTF samples and together with DLR specialized analysis to quantify the hydrogen concentration as well as the content of high and low boilers. Depending on the result of the analysis we offer advice for further actions and additional tests.
Parabolic Trough Receiver Analysis
The typical receiver test program includes the evaluation of thermal and optical performance parameters as well as accelerated aging tests by overheating and thermal cycling. The aging tests are followed by a second set of performance tests to determine the durability. Afterwards, bellow fatigue strength and durability of the anti-reflective coating is tested. A metallurgical analysis of the absorber tube material is performed by optical emission spectrometry. The tests are usually being conducted in the laboratories of DLR-QUARZ Center.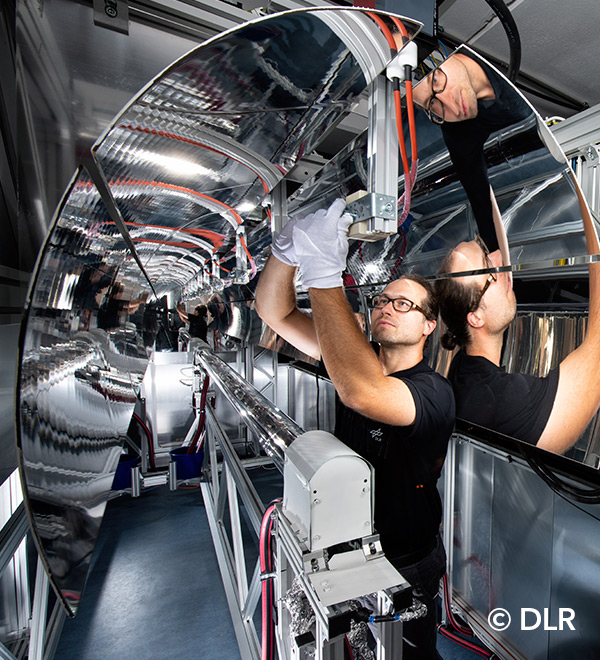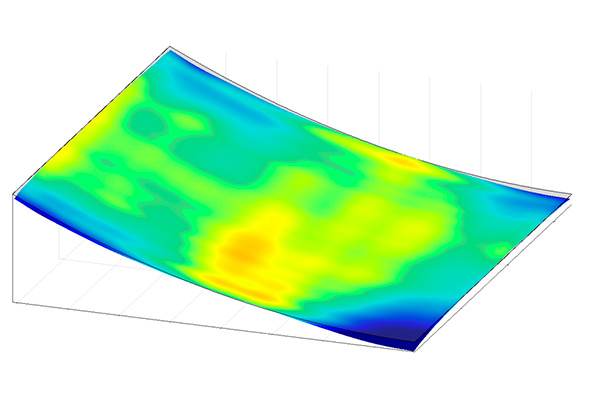 Certification of trough or heliostat mirror panels, linear Fresnel mirror panels and dish mirrors. An accurate mirror shape is important for an effective concentration of the reflected solar radiation on the absorber. The mirror shape is evaluated in terms of surface slope deviations. Raytracing simulations based on slope deviations lead to focus deviations and intercept factors. Exceptional measurement features of the used QDec laboratory system at DLR-QUARZ Center are high spatial resolution, high measurement precision and a post-processing specially adapted to solar concentrator specifications.
Mirror Spectral and Specular Reflectance
The reflectance of mirrors directly influences the efficiency of a collector. The solar-weighted specular reflectance is the relevant value for CSP technology. At DLR's QUARZ Center we apply the measurement method proposed by the SolarPACES reflectance measurement guideline for solar mirrors with highly specular reflecting properties, such as glass mirrors with silver as reflective layer. Furthermore, the highly specialized test stands at OPAC (a joint laboratory of CIEMAT and DLR at CIEMAT's Plataforma Solar de Almería) give us the possibility to apply a large variety of accelerated ageing tests on small samples to evaluate the long-term stability of the reflectance properties. Reflectance characterization and accelerated aging testing of entire mirror panels can be offered in collaboration with DLR-QUARZ and TÜV Rheinland.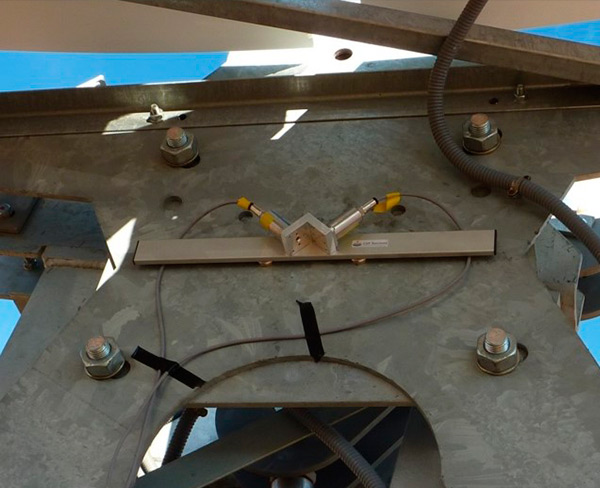 All concentrating reflectors need to accurately track the sun over the day to reach high optical efficiencies. Inclinometers are a key component for this task, as they are used to control the elevation angle of the concentrators. Their uncertainty, systematic deviations, drifts and temperature dependency can be analyzed in our laboratory.
In the course of a root-cause analysis of an observed problem it is often necessary to make detailed material analyses. Through our services we test selected materials for various issues and compare them to specifications. We also offer aging tests for key components like mirrors, receivers and heat transfer fluids.