Meteorological Services
Know what's coming!
We supply site-specific and bankable solar resource assessments for high-quality regional irradiance mapping. We offer, install and maintain customized automatic weather stations (AWS) for solar power plant monitoring, meteorological and scientific applications. Our portfolio is completed by cloud-camera based nowcasting systems.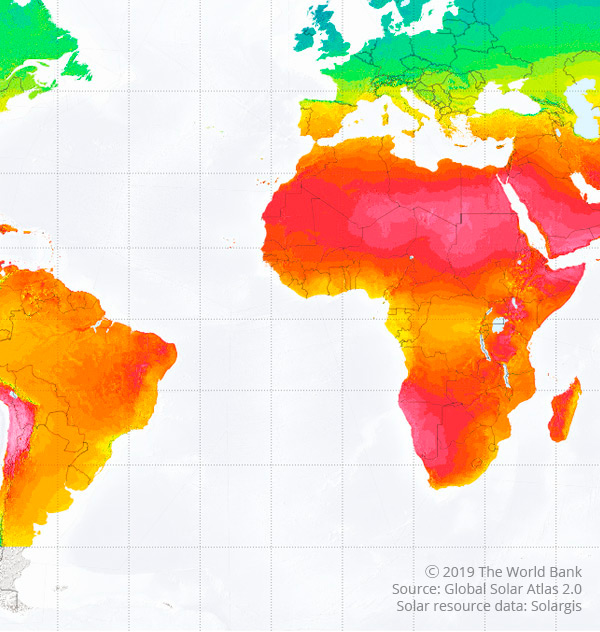 Solar Resource Assessment
Turn-key and site-specific solar resource assessments and feasibility studies for any solar project (PV and CSP). This includes measurement site selection support and site preparation, as well as delivery, installation and commissioning of our autonomous automatic weather stations. The data is retrieved via mobile network and continuously quality controlled according to international best practices. We supervise and guide local maintenance and provide the complete data evaluation and reporting. Our scope of services is individually adapted to the clients' requirements and is available globally.
Ground measurement data is combined with satellite data to obtain a reliable long-term estimate of the solar resources and its intra- and interannual variability. The results are summarized in a comprehensive, bankable solar resource report including TMY files.
Automatic Weather Stations
Our customized automatic weather stations are in accordance with applicable IEC and ISO standards for monitoring solar irradiance in operational solar power plants. The data can also be used for plant performance analysis, solar resource assessment studies and other meteorological or scientific applications. We provide site preparation, system installation, commissioning and training. Our standard solutions are high-precision stations with sun tracker and thermopile solar irradiance sensors. We also deliver stations with low maintenance requirements equipped with Rotating Shadowband Irradiometers (RSI). The RSI, recognized by the SolarPACES Technology Innovation Award, is an ideal instrument for remote sites, difficult environments and limited budgets. As extension, a wide range of meteorological sensors and technology-specific measurements are available, such as sunshape, atmospheric attenuation and mirror soiling for CSP projects, and tilted irradiance or module soiling for PV projects.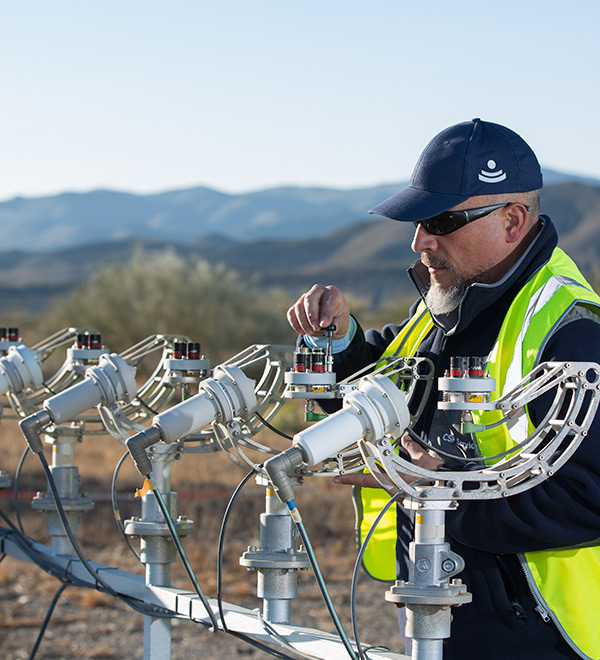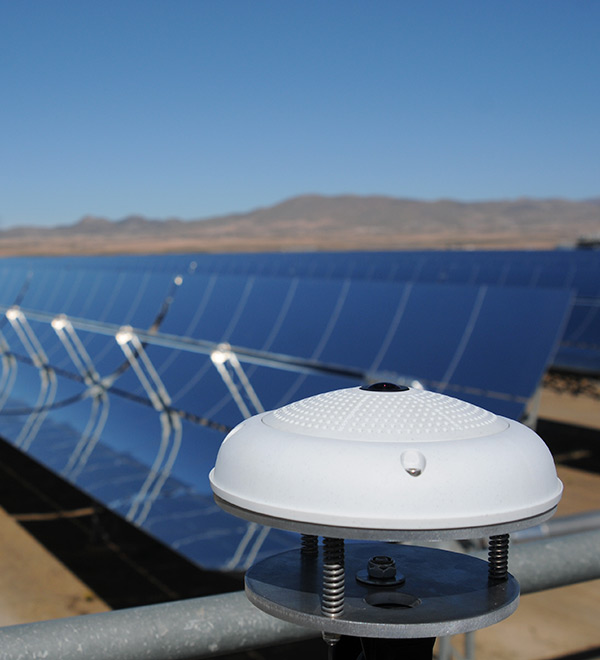 Q4cast: Nowcasting & Forecasting System
Q4cast is a solar irradiance nowcasting system based on cloud cameras, which was jointly developed with the German Aerospace Center (DLR). It provides spatially and temporally resolved forecasts of global horizontal, global tilted and direct normal irradiance. A unique feature of this easy to install system is the two (or multiple) camera approach which results in unprecedented accuracy due to better cloud height detection and cloud physical parameters (transmittance).
Q4cast delivers maps of expected solar irradiance for the entire coverage area and with a 30 second update interval. It further generates outputs of user-specified sub-areas like confined sectors of a solar field or point-specific forecasts, e.g. of particular PV systems in a larger region. With these accurate solar irradiance forecasts plant and electricity grid operators can predict the electricity generation within the forecast horizon in order to improve their plant/grid operation or electricity market participation. The forecast horizon of the system can be flexibly extended to several hours and days by integrating satellite data and numerical weather prediction.
Special Meteorological Consulting
We offer specific consulting services related to the measurement, data analysis or application of meteorological and solar resource data. This includes expert reviews of existing measurement data and documentation for completeness and quality (independent third-party review). CSP Services also conducts solar system performance assessment, e.g. analysis of CSP solar field performance  based on solar irradiance and solar field technical data. Further exemplary consulting services are site identification, instrument selection, tender preparation and technology advisory.